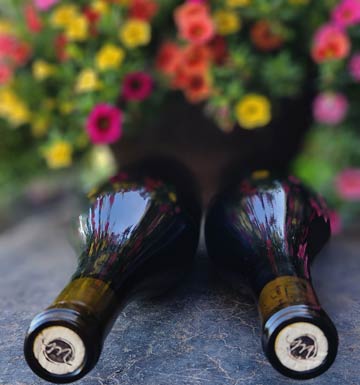 When we decided to take on the adventure of having our own vineyard and tasting room, one of the most important parts to us was to have a little something for everyone.
We feel we have accomplished that. From our chilled Pinot Gris and Rosé that are enjoyed on those warm spring and summer days to our Pinot Noir and Gamay Noir that will warm you up on a cold fall or winter night.
Our sparkling wines are something you can enjoy every day of the year. Our Brut is wonderful on its own, or paired with your favorite juice for that delicious mimosa. Our pomegranate sparkling wine is delicious for any occasion, and the Moscato is for those who like their bubbles sweet. We hope we have accomplished our goal of having a little bit of something for everyone.

Cheers!
Ron and Angie Moore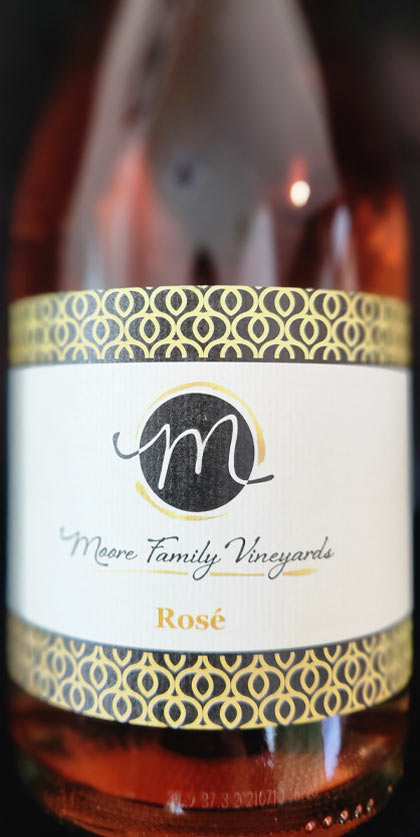 Rose Sparkling
Our sparkling Rose has notes of peach, strawberry, apricot and sweet watermelon. This fruity sparkling wine has just the right balance of sweetness and acidity.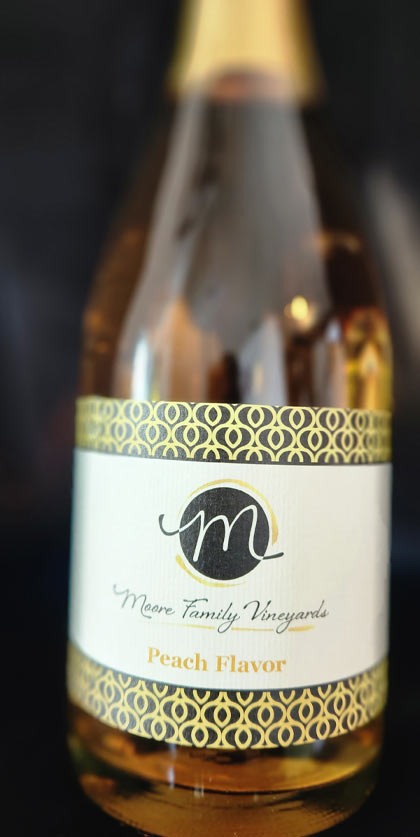 Peach Sparkling
Fresh aromas of juicy peach are layered with hints of citrus. Lightly fruity with a nice, natural tangy finish.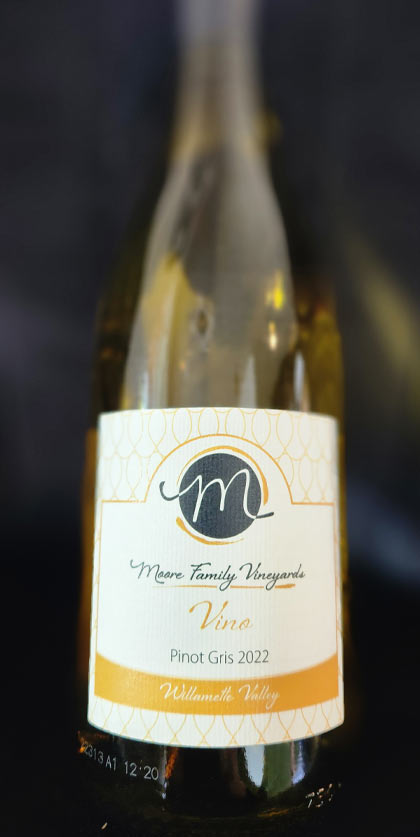 "Vino" Pinot Gris 2022
A light and fruity white wine with a soft finish and a subtle hint of nectarine.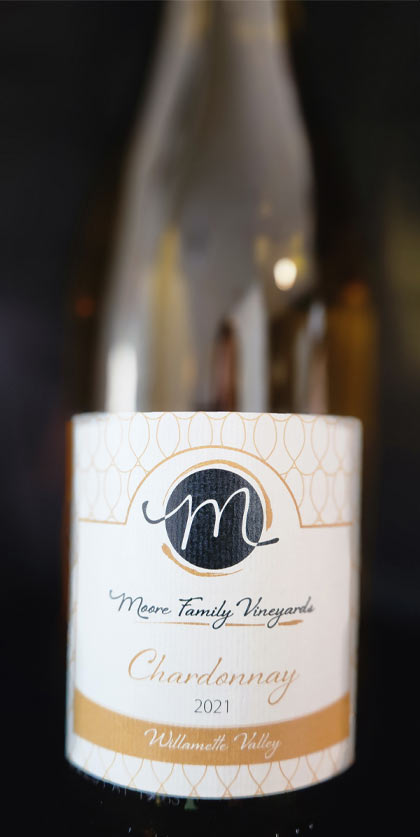 Chardonnay 2021
This is a medium-bodied white wine with notes of citrus, green apple, and vanilla.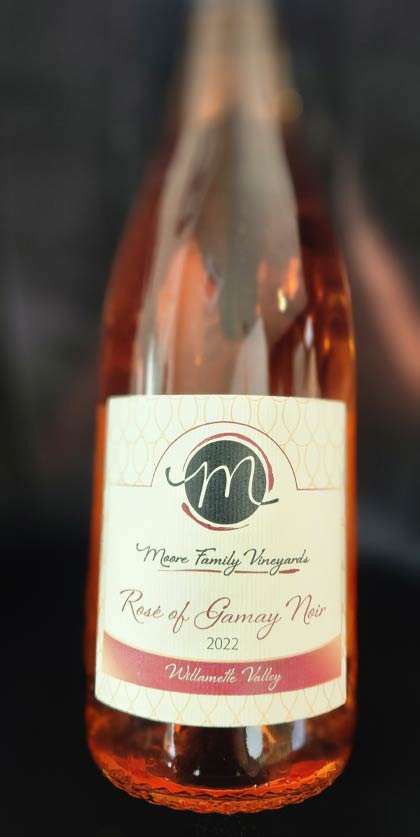 Rosé of Gamay Noir 2022
A smooth and crisp wine with notes of raspberry and strawberry.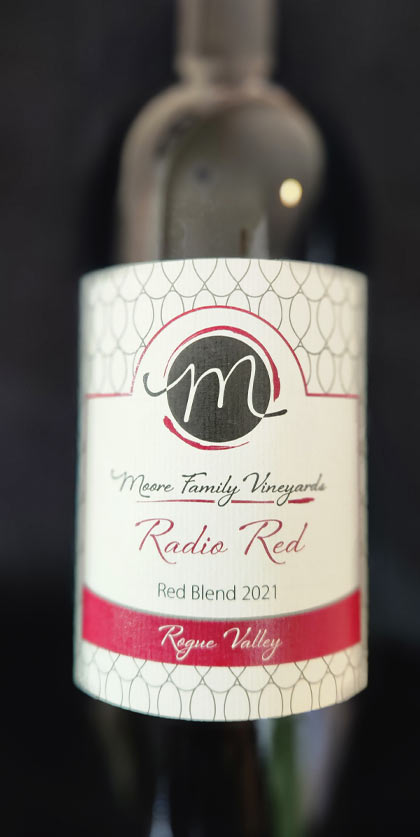 "Radio" Red Blend 2021
Medium-bodied blend with bursts of dark berries with a smooth finish.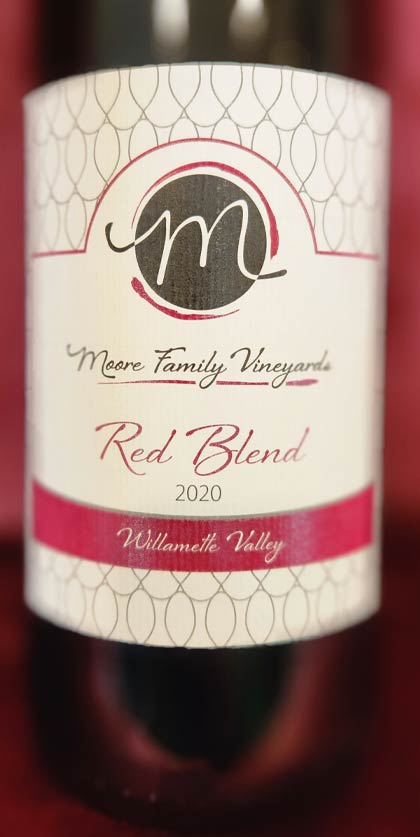 2020 Red Blend
A well balanced blend of Willamette Valley Pinot Noir and Tempranillo. Bold and smooth.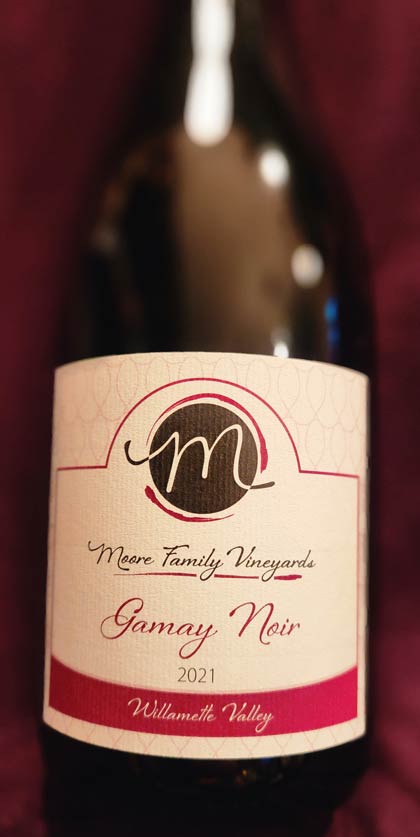 2021 Gamay Noir
Gamay is a well rounded medium bodied red wine with notes of plums.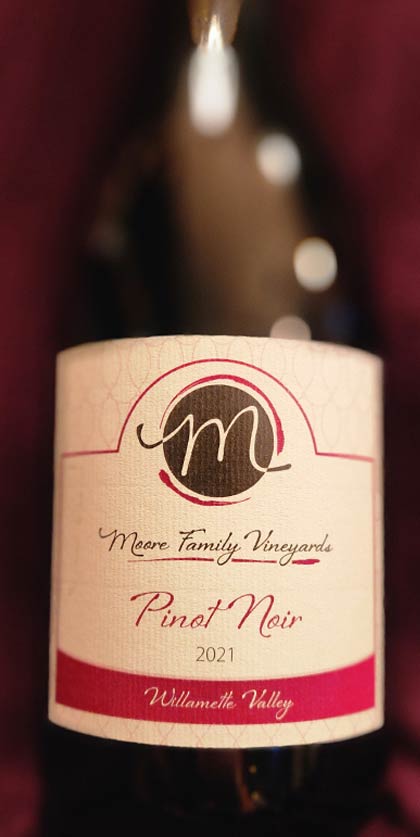 2021 Pinot Noir
This Pinot Noir is a light to medium bodied red wine, with bright acidity and silky tannins.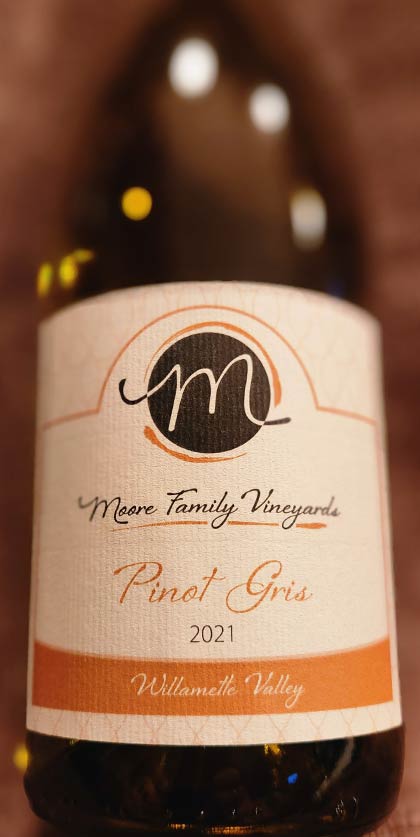 2021 Pinot Gris
Our Pinot Gris starts with notes of apricot and pear, and finishes with a light acidic finish.
Rosé
This rosé is fresh and fruity with a smooth finish.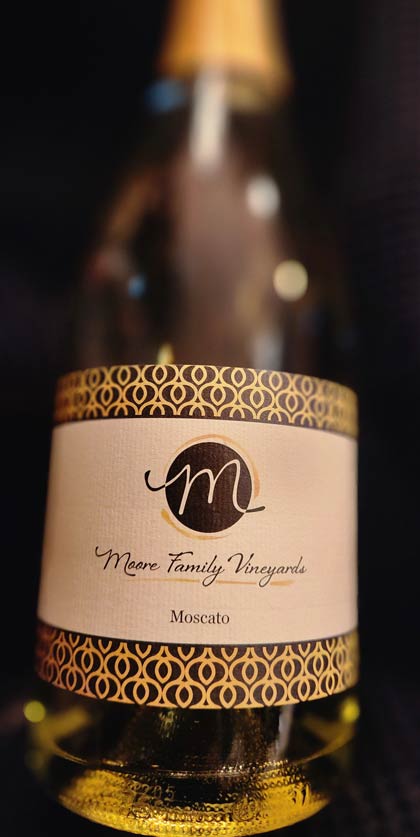 Moscato
This sparkling Moscato has sweet flavors of peach and apricot. Best served chilled.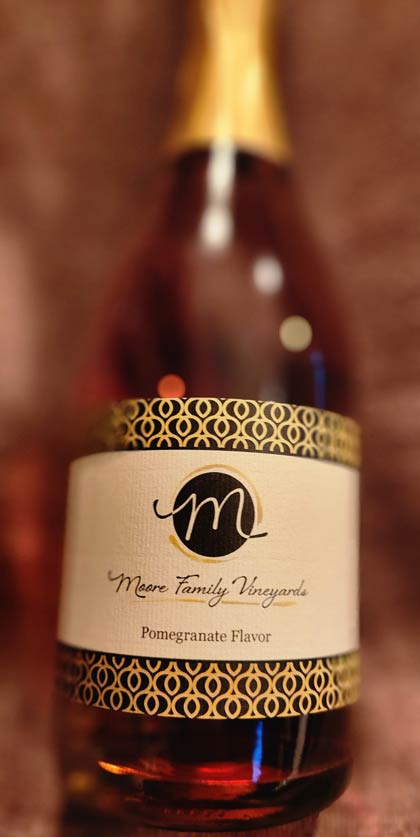 Pomegranate
This sparkling wine is very smooth from the beginning to end. It has aromas of juicy pomegranates, apples, and red currents. Best served chilled.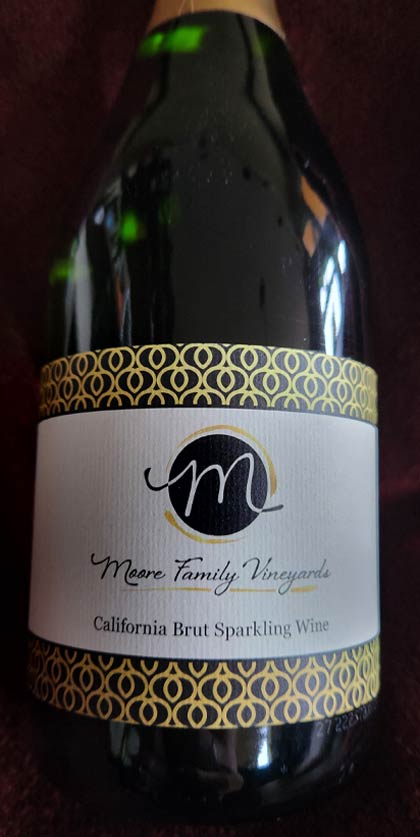 Brut Sparkling Wine
Brut has aromas of green apple and nectarine. It is refreshingly fruity with a lingering finish.